The Foundation
Skincare + Makeup basics. A natural beauty introduction for a dewy base and warm glow. The easiest way to keep it casual. 100% Jojoba Face Oil
Ml), Bronzing Powder Kabuki Brush.
50mL and 7gms. Refillable. 
Vegan. Cruelty-free.
Your glass Face Oil Bottle and Bronzing Powder are refillable.  Fluff compacts are designed with a divot and the refills are contained in a stainless steel pan, held in place with a magnet. Fluff Refill pouches are recyclable with Soft Plastics through REDcycle once thoroughly cleaned. 
Step 1 Apply a dropper's worth of Face Oil to the fingertips and massage or press into the face, focusing on dehydrated areas including the forehead, chin, and nose. Leave to dry for 1-3 minutes.
Step 2 Brush the Bronzing Powder across the whole face with the Kabuki Brush, building up colour as desired, focussing on desired areas and buffing out colour across the cheeks, forehead, and nose.
The Future of Beauty is more than Makeup
Customer Reviews
Write a Review
Ask a Question
01/26/2021
Lilli B.

Australia
amazing
i love this stuff, makes my skin look and feel amazing!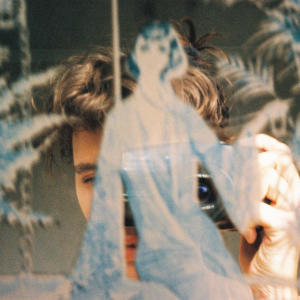 KJ
01/19/2021
Karol J.

Australia
Great
Great kit to get the basics. The powder is dense and blends well and the brush is one the nicer ones I own now. The jojoba blends in really well and you can have it as a dewy or matte look depending how much you rub it in. Would recommend for those wanting a simple and light no makeup- makeup routine.
12/30/2020
Dillon C.

Australia
Dillon thanks you all
Dear Erica, Ellen, Audrey & Elise You should have seen the delight on my sisters' faces when they opened the gifts I got for them. "Oh my god I've wanted this for ages" shouted my eldest sister. Apparently fluff is quite well known in their household. I have a photo of them with the biggest smiles on their faces, I'll show you when you next come into the cafe. Anyway thanks heaps for what I'm sure will be a memorable gift for my sisters. I've really set the bar high this year, and I don't know where I can go from here. So cheers for that! Hope you all had a good Christmas and have a better New Year. Your friendly barista, Dillon